In a first, Librarywala interviews a fellow book blogger, Komal Mansoor (Komz) of The Review Girl. Komz reviews everything that interests her – mainly books, movies & celebrities.
Here's a little about Komal and her blog in her own words:
"Being a person who has views on almost everything, I wanted to keep it(the blog) open, so I can share my raves and rants on anything that I find worth analyzing."
Here's more from the interview:
Librarywala (LW) – Ok, so Komal, tell us since when have you been blogging now?
Komal Mansoor (KM) : I started my blog, The Review Girl, about two months ago, but I have been blogging since 2006 . It actually started when the editor of The Nation (one of the top English dailies of Pakistan) gave me an assignment to write a "cover story" for their Sunday supplement on "blogging".
(LW) – Well, that's quite commendable. So what all falls under your blogging umbrella?
visit The Review Girl's Blog -
http://komzreviews.blogspot.com/
(KM) : Well, when I started The Review Girl, I wanted to review books, music, movies, celebs and travel reviews. I believe "variety is the spice of life" and I try my best to provide diverse range of posts to my readers.
I have also started a new feature on my blog, "Be My Guest". It features, author interviews and guest posts as well as blogger interviews. I am also planning my first international giveaway. So, keep reading my blog to know when it's up!
(LW) - How do you go about reviewing books? How deep do you delve into them? Elaborate a little on your style.


(KM) : I read each and every page of the book to get a thorough idea of how it is written and what the book is about. I also make notes while reading the book. My style is a detailed analysis of the characters, theme/plot, storyline, author's style of writing, beginnings, endings, pretty much everything that I can dissect. I love reading books and enjoy the whole process of reviewing them on my blog.
(LW) - Can you share a unique experience you've had while blogging?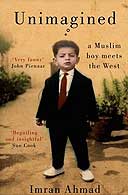 (KM) : It is always a great moment if an author of a bestselling book contacts you and tells your review was great. I read this great memoir "Unimagined" by Imran Ahmad and reviewed it on my blog. The readers can read it by clicking here. Few days back, I found his email saying that he loved my review! He also mentioned that his publishing house will be putting a
post about my review.
(LW) - How is your relationship with your followers?
(KM) : It is a wonderful bitter-sweet relationship. I have got immense support & encouragement from all my followers. I think knowing someone through blogs is unique because it is distant and personal at the same time. You don't see bloggers in person, so you tend to be unbiased towards their appearance. When you know someone through their blog, you get to know their brilliant mind & their pure soul. You judge them for what they are, and not how they look!
Review Girl Visitors
(LW) - That's quite some thought. Tell us, how do you find the Librarywala concept?
(KM) : I think it is an excellent concept. Having lived in various places for four years in India, I know that in many cities in India, there are not extensive libraries available for students/readers. In this scenario, the vast online selection and rental facility being provided through Librarywala portal gives them the chance to rent their choice of books. Also, since they do not have to spend a lot to buy books, they can just rent and enjoy the bundle of books through Librarywala rental service.
(LW) - Your views on the blog & articles? A post that may have sought your interest in particular?
(LW) - What kind of articles would you like us to add? Any suggestions/ changes you have in mind for our blog?
KOMAL's BLOG AWARDS
(KM) :
It looks great already as far as content is concerned! Maybe that is why I instantly became one of your followers! Though a more elegant design would give it a further boost!
I would love to see articles which are informative and throw some light on famous writers, debut authors, so that the readers like me can know some random and quirky facts about them.
(LW) - Allright, Thanks a ton Komal for taking the time out to do the interview. It was a pleasure speaking to you. And we shall definitely consider the suggestions you offered.
(KM) : I would like to thank Librarywala for interviewing me and taking interest in my blog. I had great fun answering the questions!