This week we see the birthdays of three famous authors: two of them on the same day! June 21st was the birthday of the outstanding Ian McEwan, followed by the 25
th
shared by Yann Martel & George Orwell.
Apart from being incredibly famous for their work, these authors share a peculiar characteristic. It is reflected in their work & speaks volumes about their audacious spirits.
Take McEvan's "On Chesil Beach" or Yann Martel's novel on the journey of a sexually transformed man, "Self". Even George Orwell's, "Nineteen Eighty Four" is known for its unconventional concept.
Read on as we delve a little deeper into the writing styles of the authors & spill a few facts about their lives:
Born
: 21 June 1948,
Aldershot.
In 2008,

The Times

named him among their list of "The 50 greatest British writers since 1945".

McEwan has been nominated for the Man Booker Prize six times to date, winning the Prize for "Amsterdam"

in 1998
Famous Works:
1.
Enduring Love
2.
Atonement
3.
Amsterdam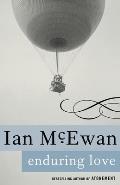 Fun Facts:
Writing Style:
Ian McEwan has a pretty unnerving style of writing. The topics he writes about, though not very decorative, are carefully selected. His attention to the minutest detail & meticulous portrayal of the story is what makes his work a "bold" read.
His books illustrate his open mindset and no-taboo thinking.
'Enduring Love' depicts erotic instances and considers religious passion as irrationality.
His more recent "On Chesil Beach" focuses on the development of a couple's love in the dawning of a sexual awakening in 1960's, Britain.
Yann Martel
"I write to understand issues that are important to me, to express my creative energies and to pass the time in a meaningful way." –
Yann Martel
Born
: June 25, 1963,
Salamanca
,
Spain
Achievements:
His novel, Life of Pi, won the Man Booker Prize

in 2002

Winner of the 2001-2003

Asian/Pacific American Award for Literature

First Canadian to represent the Washington Arts Commission

His short story "The Facts behind the Helsinki Roccamatios" was the winner of the 1991

Journey Prize
Notable Works:
1.
Life of Pi
2. Self
3. Beatrice and Virgil
Fun Facts:
Martel travels extensively. He spent 13 months in

India

visiting places of religious significance

and spent two years reading religious texts and castaway stories.

He believes that

Dante

's

Divine Comedy

is the single most impressive book he has ever read.

The Booker Prize winning novel, Life of Pi, was rejected by at least five London publishing houses

before being accepted by

Knopf Canada.
Writing Style:
An internet site quotes, "Yann Martel reminds us of the power of the imagination and the need for storytelling. Wherever he goes, we can expect the unexpected."
And true to the word, his celebrated works not only reflect a high degree of imagination but also hold a spiritual & unusual aspect simultaneously.
In
Life of Pi
, the protagonist explores issues of theology and practicality while surviving 227 days stranded in the Pacific Ocean with a tiger
.
Self is the story of a boy who on his eighteenth birthday wakes up as a female. Martel described
Self
as the crucible of a thematic interest in religious faith.
Since the author has travelled extensively, each of the places mentioned in his books have an authentic touch to them.
"If liberty means anything at all, it means the right to tell people what they do not want to hear. " George Orwell (1903-1950)
Achievements:
'Animal Farm' was chosen by the

Time

magazine as one of the 100 best English-language novels (1923 to 2005). It also won a Retrospective

Hugo Award

in 1996.
Fun Facts:
George Orwell was only his pen name – his birth name was Eric Arthur Blair.

His books

Nineteen Eighty-Four

and

Animal Farm

have together sold more copies than any two books by any other twentieth-century author.